Embrace Aesthetic Transformations for a Renewed You
Family Health Clinic offers a comprehensive range of treatments that encompasses not only enhancing your physical appearance but also addressing your sexual health and promoting healthy aging.
What Are The Benefits Of Aesthetics?
Family Health Center is committed to providing exceptional care, guiding you on your journey towards embracing your full potential and living your best life. Enjoy the many benefits, such as:
Increased self-esteem and a greater sense of confidence.
Enhanced quality of life: we aim to improve your intimate life and contribute to a more fulfilling and satisfying lifestyle.
Optimal Wellness: Our healthy aging solutions are tailored to promote long-term well-being.
Youthful Radiance: Skin rejuvenation treatments can help you achieve a youthful glow and reduce the signs of aging.
Step into a world where beauty and wellness meet, and embark on a transformative journey towards a more confident and vibrant you.
CALL NOW
What Should I Expect?
You can expect a warm and welcoming environment where your comfort and satisfaction are our top priorities. Family Health Center will provide you with a personalized consultation to understand your unique goals and develop a customized treatment plan that aligns with your needs. We utilize state-of-the-art technologies and follow the latest advancements in aesthetics to ensure safe and effective results.
You can anticipate a transformative experience that goes beyond the surface, leaving you feeling rejuvenated, confident, and ready to embrace life to the fullest.
Take the first step towards your aesthetic journey and unlock a world of beauty, wellness, and self-discovery. We invite you to explore our comprehensive range of treatments and embark on a path to a more vibrant and fulfilling life.
CALL NOW
Let Us Be Your Path to Optimal Health and Wellness
At Family Health Center, we believe in the power of compassionate care and the profound impact it can have on your life and the lives of your loved ones. Our mission is to provide comprehensive healthcare services that prioritize your well-being and empower you to lead a healthy, fulfilling life.
CALL NOW

Expert Guidance &
A Customized Approach
By assessing your specific concerns, we develop a customized treatment plan that addresses your goals and ensures optimal results. We will gladly take the time to listen to your health concerns and discuss all options available to you.

Safe & Effective Procedures
Dr. Ayo prioritizes your safety and ensures that all procedures are conducted with the highest standards of care. Advanced techniques, state-of-the-art equipment, and strict hygiene protocols minimize risks and maximize the effectiveness of the treatments.

Natural-Looking Results
By using the right combination of treatments and techniques, we strive to achieve subtle enhancements that complement your natural beauty, leaving you looking refreshed and rejuvenated without an overdone appearance.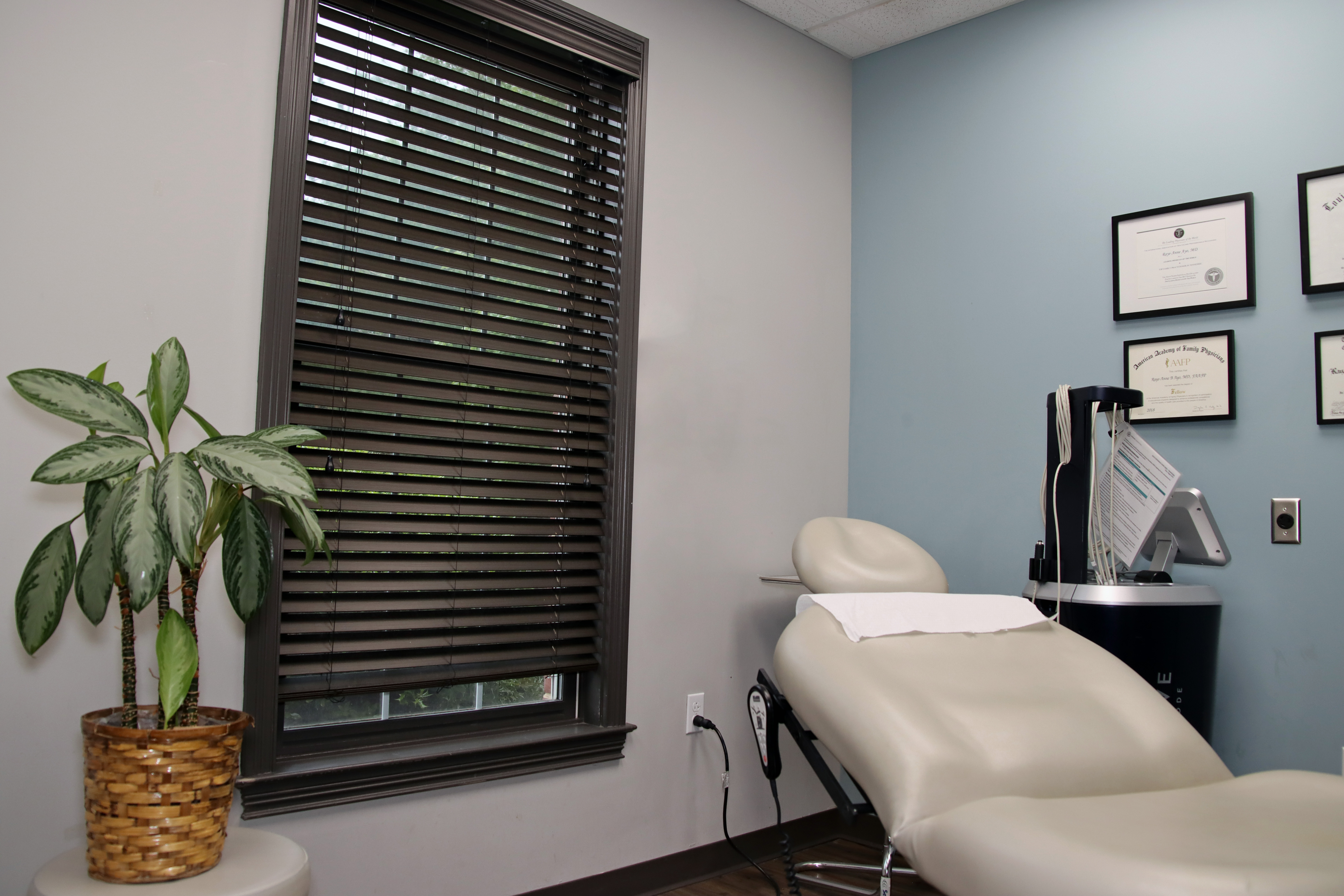 Fast, efficient, yet take their time when you need it. Terrific staff that are both friendly and hate keeping you waiting. Love this place.

ELIAS J.

Fantastic Doctor! Highly experienced, intuitive in her diagnosis and a heart of gold. Follows up after visits to check on you which is something rare in today.

VERIFIED PATIENT

It is obvious that she stays up-to-date on medical procedures, medications, and the latest trends in medicine. In addition, she is personable and accessible.

JIM C.
Embrace the vibrant, confident individual you were always meant to be. Call Family Health Center and book an appointment today.
CALL NOW
Raye-Anne Ayo, MD
Family Health Center, PLLC
Seeing patients in Knoxville, Lenoir City, Sevierville, Morristown, Maryville, and Alcoa. Now accepting Telehealth appointments.
CONTACT US
Phone: (865) 675-4342
Fax: (865) 675-4343
11217 West Point Drive, Suite 2
Farragut, TN 37934
Get Directions
OFFICE HOURS
Monday: 8:00 am - 5:00 pm
Tuesday: 8:00 am - 5:00 pm
Wednesday: 8:00 am - 5:00 pm
Thursday: 8:00 am - 12:00 pm
Friday: 8:00 am - 3:00 pm
Saturday & Sunday: Closed
Untitled Locations
Family Health Center
11217 West Point Drive, Suite 2 Farragut, TN 37934